Note: The team at Glacier Fire tonic sent me some samples to try, but as always I'll let you know what I really think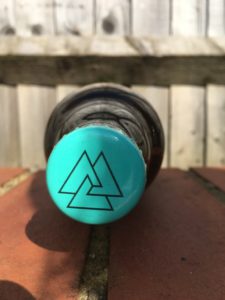 What is Glacier Fire tonic?
Based in Iceland, Glacier Fire produce a range of tonic waters (alongside a host of soft drinks, spirits and beers) using glacier water which has trickled its way down the mountains towards Reykjavik. This water is naturally filtered as it comes down through lava fields and so is free of pollution. They use responsibly sourced, non-gm quinine from Africa and all their tonics are sugar free. Alongside an Indian tonic, they also make a fiery tonic (with chilli), elderflower tonic, volcanic tonic (ginger and cinnamon), botanic tonic, and a berry tonic (both of which I am trying today).
How does Glacier Fire tonic taste?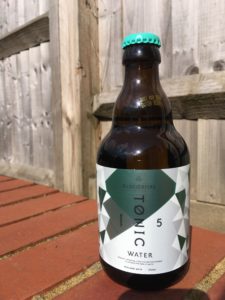 Botanic tonic
This tonic used rosemary and thyme as its flavouring, and you can definitely smell this when you open the cap. On its own, it has a surprising sweetness – don't get me wrong, it's certainly not a sweet drink, but it isn't as herby as I imagined it would be. There's still a dryness to it that makes it recognisably tonic, but the rosemary and thyme makes me think of a Sunday roast with all the yummy smells that go with it. It's pretty tasty on its own.
With some Pothecary Trinity Blend gin (initially as 50ml gin to 50ml tonic), this isn't a great combination, but adding a splash more tonic so it's 1:2 calms the harsher notes and becomes easier to drink. Changing tack, I mix it with Dartmouth gin which is more herbal and the flavours meld more easily together. This is definitely a savoury gin and tonic, the kind of flavours that make me crave a bowl of olives. Again I increased the amount of tonic and this mellows it, the sweetness is allowed to shine through again. I prefer this with Dartmouth than I do with Pothecary as I think the complementing flavours shine, whereas the clash with Pothecary felt a bit too harsh for me.
You can find a 330ml bottle of Botanic tonic on Amazon for £8.99 (at time of writing). They also produce it in 150ml cans, but I can't find a place to buy these. I think my issue is the size of the bottle, unless there's a group of you sharing, I worry this would go flat by the time I got through the 3/4 servings.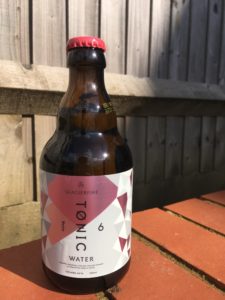 Berry tonic
This edition adds blackberries for a sweeter touch. In the bottle is smells a bit like a blackcurrant cider, it's sweet but quite heavy. I am slightly surprised when it is clear in the glass, I'm so used to berry flavoured drinks being lurid shades of pink at the moment that it's nice to see that the flavour isn't altered by colourants. It might not be pink, but boy is this sweet. My face just did the face the families do in Haribo Tangfastic adverts. Once you get past the sweetness, it is reminiscent of strawberry flavoured sweets (which usually are a combination of blackcurrant and carrot rather than actual strawberry). I have to say, not a giant fan of this on its own.
I'm not entirely sure what to mix this with so I'm doing a little experiment. Test one: berries with berries using Tarquin's British Blackberry gin. This gin is down in the deeper, jammier notes with a touch of wildflower honey so I think it will stand up to the sweetness. As a 1:1 ratio, the stickiness of the gin cancels out the sweetness, but the tonic helps to lift the berries to be less heavy. It is still a tad too sweet for my liking, but if you add a touch more tonic it becomes more summery and light. Still sweet. Very sweet.
Test two: floral with berries using Pothecary gin. This is an interesting combination, the lavender from the gin is prevalent but the berries bring an interesting secondary note that lurks underneath. Diluting it down a bit further and the balance between the two becomes more equal. Of the two experiments, I prefer the first. I don't think I will be purchasing one of these, but you can find a 330ml bottle of Berry tonic on Amazon for £8.99 (at time of writing).
Of the two tonics, I was a fan of the botanical one and would definitely try it again (should I be able to find any of the smaller cans rather than the large bottles). You can find Glacier Fire on Facebook, Twitter and Instagram.
Have you tried any of the Glacier Fire range? Let me know your thoughts over on Twitter and Instagram.