Note: Stuart from Biggar gin sent me a sample to try, but as always I'll let you know what I think.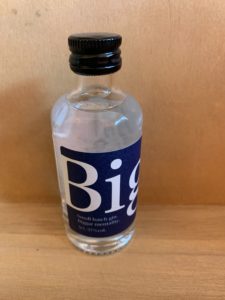 Back at the start of 2019 (do you remember that far back? You know, when we were allowed out and stuff), the team from Biggar gin sent me some of their gin to try and I LOVED it. I was just sad it wasn't a BIGGAR bottle (see what I did there?). Sorry, I've been alone for eight weeks now, I'm finding bad jokes very amusing. Their new gin is bottled at 57% ABV (their original gin is 43% ABV)  and made in small batches (hence my little Biggar sample), making their navy strength gin the third in the brand's line up.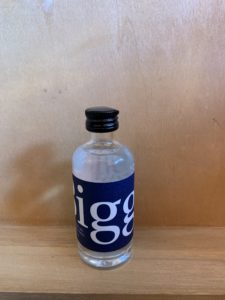 Alongside their original gin they have a Clyde Valley plum gin which is a limited edition gin infused with South Lanarkshire plums (FYI this is bottled in batches of 400 per harvest). As they are based in what is basically the centre of Scotland and far away from any oceans, they felt strange calling this new gin "navy strength" (hence, Biggar strength), and they didn't just want to cut their original gin at a higher ABV. Instead, they took three of their original botanicals (rowan berry, rosehip and nettle) and added locally grown hawthorn berries, which when dried are similar to cranberries with a hint of apple. They wanted to make a gin that was recognisably Biggar, but with a twist and that also worked in classic cocktails.