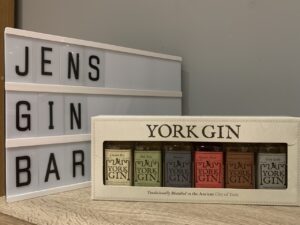 After a short Christmas break, I am returning to my York gin tasting set and today we taste the Roman Fruits gin. If we were to judge a book by its cover, I would guess this would be lower ABV and sugary sweet, but this is a full strength gin at 42.5% ABV.
The Romans founded York in AD71 and this gin is infused with flavours associated with Ancient Rome. They take their London Dry gin and let it infuse with hibiscus, apple, strawberries, raspberries and blackberries for two weeks – with no added sugar! This gives it the rich ruby colour and layers of flavour. Fun fact – they even gave this gin it's own Latin motto – Veni, vidi, bibi – aka I came, I saw, I drank.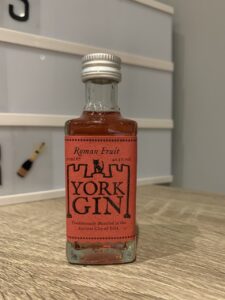 Opening my bottle and it has a really rich, jammy quality, and when poured into the glass you start to pick up the juniper notes. To taste it is surprisingly spicy, the black pepper and grains of paradise really shine through. The strawberry adds a fruitiness underneath which pairs well with the black pepper. It's an interesting one to sip neat, nowhere near as sweet as anticipated so every mouthful is a treat.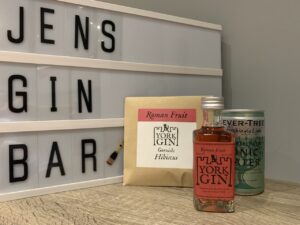 They suggest serving this with Fever-Tree Elderflower tonic, which I worry will make it a little sickly sweet but I'm hoping the spiced notes will balance it out. Starting with a 50/50 mix, the pepper does counteract the elderflower but it feels a little off. Lengthening it out with more tonic really helps, the fruit works well with the elderflower. It's a bit like a good version of Pimms with bigger, richer flavours. You could easily make this up as a big batch and serve it out at a garden party and your guests would be happy. Well, unless they don't like gin. Or Pimms.
You can get yourself a 70cl bottle of the Roman Fruits York Gin from their website for £39 (at time of writing). You can find York Gin on Facebook, Twitter and Instagram.