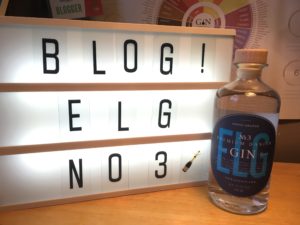 You may have seen that I've already tried Elg No. 1 (traditional gin) and Elg No. 2 (Old Tom) and so today we – rather logically – move on to the third in their range. Elg No. 3 is a mighty 57.2% – using the same three-botanical recipe but diluted with less water. This additional ABV is designed to give the gin a much more intense flavour and aroma.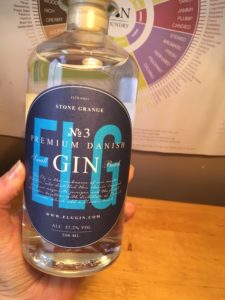 In the bottle, the juniper is really prominent. It's deep and piney and like a walk in a woods. In the glass, there's a touch of menthol coming through and it really fills your nose with a deep smell. Adding a touch of water allows the alcohol smell to dissipate and the glorious pine forest hits you. Taking the 57.2% ABV into account, this is remarkably smooth. Mixed with some Fever Tree Indian tonic and it turns a bit cloudy but tasts GREAT. I still can't believe that this only has three botanicals. I think Elg gin has really proved that you don't need to cram the botanicals in to make something taste great. It's simple but in a good way. The taste is fresh, but also has an underlying woodiness It gives a complete mouthfeel, it's not thick or viscous but every sip gives a full range of flavours. Normally I drink a gin and tonic fairly quickly because the flavour fades, but this lingers and satisfies you. A sipping gin, if you will. Which, given the ABV, is probably a good thing.
Elg are currently sorting out their online retailers, so until then you can follow them on Facebook and Instagram and come to visit me and I'll let you try some.
Have you tried Elg No.3? Let me know what you think on Twitter and Instagram.